Guild Healthcare is Care Quality Commission (CQC) registered and has been established for over 10 years providing domiciliary assistance and healthcare services for people in their homes with two offices based in Acle and North Walsham, Norfolk.
We are passionate about delivering high quality, individual care and support to promote and maintain our clients' independence. We are not small, but not so big that our clients will be treated as just another number and faceless.
See our latest CQC Report
Our local, professional and reliable team of approximately 70 homecare assistants and support workers attend a thorough and continuous training programme. This enables Guild Healthcare to deliver the highest achievable standard of care in our local community.
Because Guild Healthcare creates a personalised care plan for each individual client, by continually listening, observing and learning about what is important to them, our team can adapt the care plan to completely fulfil changing aspirations and needs, 24/7 if required, both domestically and medically.
Want to find out more about the benefits of working with us?
Guild
Healthcare
Staff Testimonials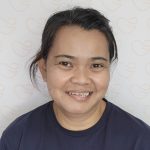 Since being a part of the Guild Healthcare team, I have gained experience and I have a good work life balance. My rota is based on my availability which fits in with my life.
I feel you get full support from the office staff as they are all very helpful and friendly. During the recent pandemic, I have felt safe as a frontline healthcare worker at Guild Healthcare as PPE is always available and replenished often.
I love my job as a Health care worker as I build relationships, confidence, and independence.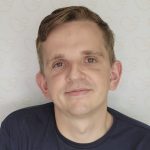 I have been at Guild Healthcare for five years. I enjoy working here as it is close to my house. I enjoy seeing the clients in their own homes. I bring my dog Frank in to visit the client's which makes me and them happy.
The staff are very much appreciated, and we do not feel like a number. We feel valued and make a great team. Guild Healthcare have even supported me though my driving test.
It is such a great job, and I am satisfied knowing I make such a big difference to the clients lives.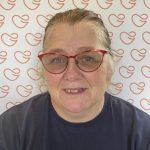 I joined Guild Healthcare 2 years ago and it has been the best move I have made.
I like the flexibility of the job and it works well with other jobs that I have. Seniors and management are brilliant. They are all very approachable and happy to assist with anything. Training was given either online or on site and the in-house trainer was supportive and helpful.
I am not just a number at Guild Healthcare, it feels like I am a part of a family.
Guild
Healthcare services
Our care packages are tailored to suit individual needs and we're happy to discuss how we can help.
Here are just some of the services we offer to our clients:

Whether it's getting washed and dressed or help to look your best, we're here to make the little things easier to manage.

Spend time with one of our team: chewing the fat, sipping tea, and catching up on the news (or whatever else you'd like to do)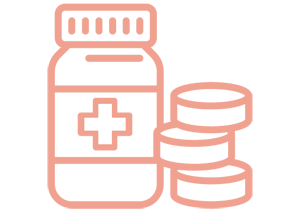 We can ensure you're taking the right medication at the right time, so you don't have to worry about keeping track.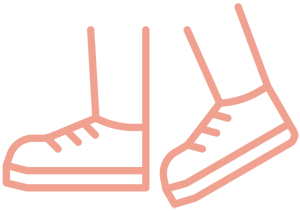 Get out and about with one of our team – to the seaside, the city, or just to the local pub.

No need to arrange private transport to your appointments. Whether it's to the doctor, dentist or hairdresser, we can accompany you while you're there too if you like.

We can take care of all your household chores, including washing up, laundry, bed changing, vacuuming, general maintenance, odd jobs and gardening.

From food to fluids, we can prepare all your meals and snacks, just how you like them.

If you have a furry companion who needs walking, feeding, grooming, or a trip to the vets, we're on hand to help out.

We provide outstanding dementia care, helping you to maintain your independence as much as possible and always putting your needs first.

Our sensitive and supportive approach means we're by your side to make your last moments with us as comfortable as possible.

If your main carer is away on holiday or taking time off­ for illness, we can keep you company in their absence for as long as you need.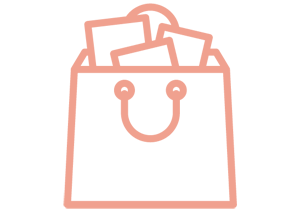 If getting out to the shops is a struggle, we can take you there, pick up what you need, or arrange a regular grocery delivery for you.
Thank you staff for being so understanding and helpful, I feel Dad is lucky to be so well looked after.
Thank You Michelle for her exceptional care of my father and to the rest of the team who have gone above & beyond at this difficult time.
Thank you to all the staff for the care and kindness, they showed mum. They are angels!
Guild
Healthcare
latest news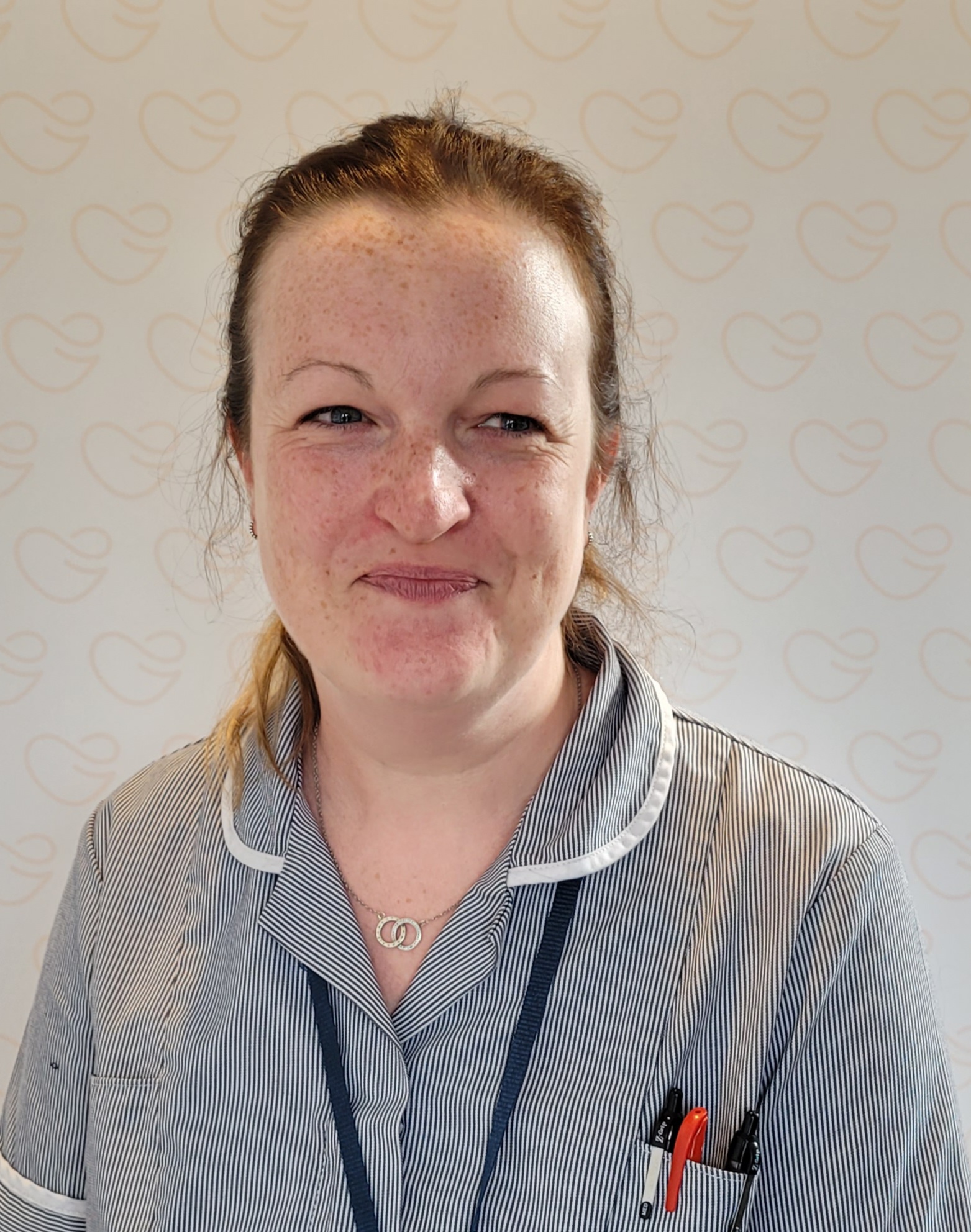 Kelly is one of our incredible healthcare workers who provide care and support to our service users in the community! Thank you for all you do Kelly!! "Hi I'm Kelly, I have been working for Guild healthcare since October 2020. From the first day I joined I have felt part of the Guild healthcare family, they're a fantastic company to work for. I have been a carer for 2 years now, previously I worked as a school secretary. In my spare time I love going to the cinema and spending time with my family."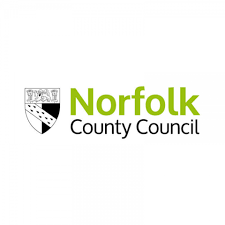 Guild healthcare's care champions are completing extra training on there set units. 6 staff members attended Norfolk county council's medication training on the 7th October and have all passed with flying colours. Well done everyone!!!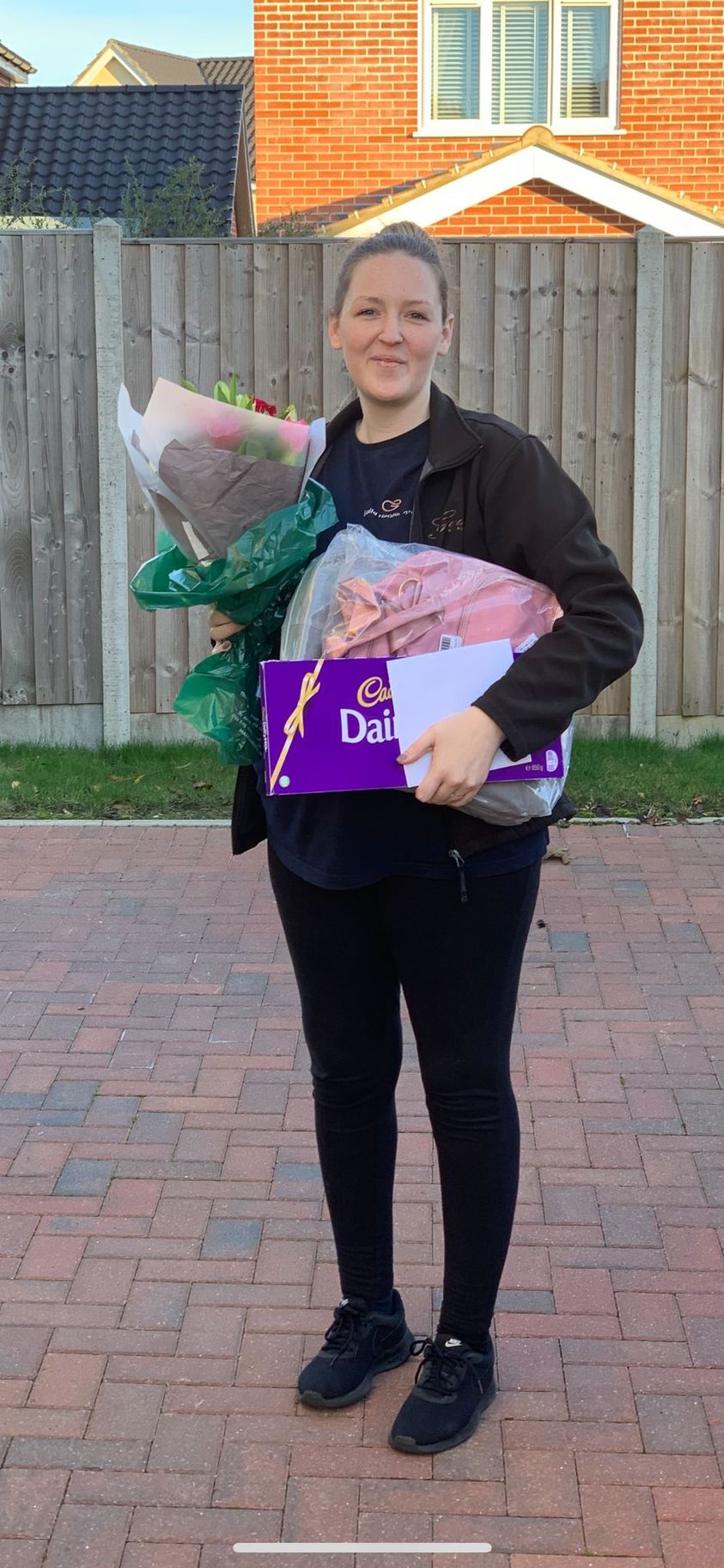 Best of luck to one of our amazing health care workers, Michelle, who is now enjoying her maternity leave!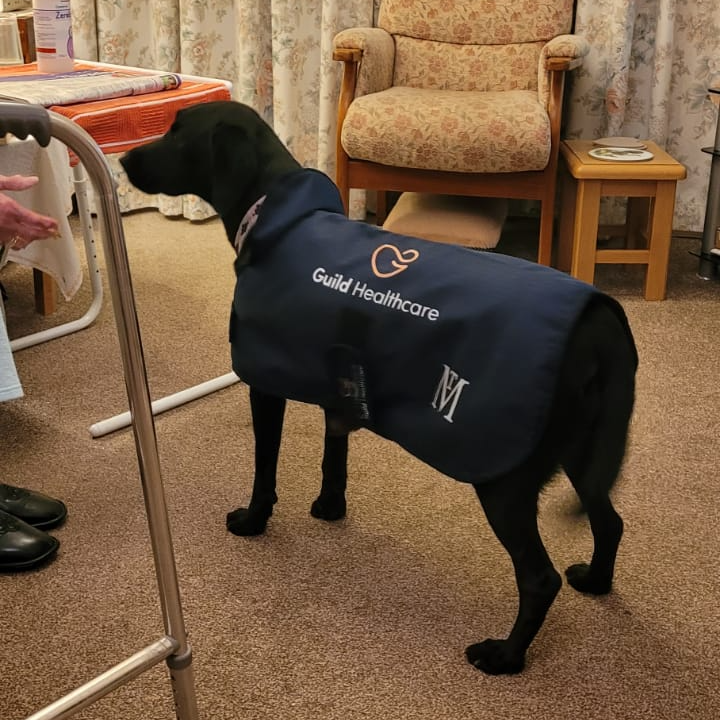 One of our much loved therapy dogs has returned to work after her maternity leave! Her pups are ready to go to their new homes soon and Ada was so pleased to see our lovely service users again!
For further details, to request a printed brochure or to arrange a home visit, please contact us today:
Guild
Healthcare,
Acle
– The Limes, The Street, Acle, Norfolk

NR13 3GA
01493 509337
Guild
Healthcare,
North Walsham
– Linford Court, Yarmouth Road, North Walsham, Norfolk

NR28 9AT
01692 531738